Ottica Lisotti
History
"This was the first optical shop in Cattolica 55 years ago Three generations of the Family Lisotti have given this shop passion and professionalism."
Ottica Lisotti shop renovated and enlarged in recent years, is located in the Piazza del Mercato a Cattolica . The shop has a laboratory with sophisticated and strictly accurate equipments where skilled technicians make all kinds of prescriptions ( simple Lanthanum CR, single or progressive vision, nylor and glasant lenses ), colouring, repairs, delivery in one hour, and home delivery..
Ottica Lisotti optical shop offers a new Contact lenses service with modern equipment for eye test, keratometry and corneal mapping. Tiziana Lisotti takes care of all kinds of prescriptions and applications, including toric lenses, progressive or gas-permeable lenses.
Ottica Lisotti optical shop always gives special care and attention to aesthetics and to new trends, as well as, to different sight needs of clients, in private life, at work and doing sports.
Rosy Livi and Lisa Boldarin offer their customers the quality of fancy products and innovative materials as well, (such as titanium, optile, Spx).
Ottica Lisotti optical shop offers national and international Brands with guaranteed quality, covering a wide price range, both for the prescriptions lenses and for the sun glasses.
"BETTER SIGHT = BETTER LIFE"
Cesare Lisotti
Services
L' Ottica Lisotti optical shop offers the following services :
Eye test with modern equipment
Varilux Expert (guaranteed progressive glasses)
Laboratory for all types of fitting or repair
Delivery in an hour
Home delivery
Fitting and test of all kind of contact lenses
New trend products and innovative materials
Products for sports people
Wide range of national and international Brands
Staff
Rosy Livi
Optician Master
Contact lenses Optician
Varilux Expert
Technical specialist

Tiziana Lisotti
Optician Master
Contact lenses Optician
Optometrist
Varilux Expert
Technical specialist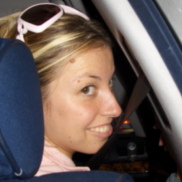 Lisa Boldarin
Optician
Contact lenses Optician
Technical specialist
Graduate in English / French/Spanish

Luca Galeazzi
Optician
Varilux Expert
Technical specialist

Master Optical 1

certificate of honor for 30 years service as qualified professional.

Contact lenses optician

Expert Optician for contact lenses.

Optometrist

Non-medical pratictioner working in the field of optometry and physiological optics, refraction and contact lenses.

Technical specialist

Fitting, adjustment, replacement, maintenance and control of a visual aid.

Varilux Expert 2

This is a synthesis of experience, discipline, protection and attention to the service for the correction of presbyopia. An Expert can recommend the type of Varilux lenses and the type of frame that suits your individual needs. He carries out accurate tests of the necessary measures to achieve, precisely, the fitting of lenses in the frame. Thanks to the wide range of Varilux lenses, the Expert can customize the lenses according to the client's choice.
1 AIO Assoociazione Italiana Ottici